CLA Bodybuilding Benefits
​

Highly rated fat loss supplement
Helps increase muscle while burning fat

​

Enhances recovery
​CLA bodybuilding benefits include fat loss and increased muscle mass.
CLA consists of a fatty acid that has the ability to help increase muscle mass while burning fat at the same time by encouraging your body to burn stored fat as fuel. It protects existing muscle from being used as fuel and enhances recovery.​
Other supplements that are effective for fat burning and weight loss are Green Tea Extract and L-Carnitine.
Conjugated Linoleic Acid Supplement Bodybuilding Dosage*
CLA recommended bodybuilding dosage is 1-3 grams with breakfast, lunch and dinner for weight loss.
It will take up to 12 weeks of continuous use to start seeing results.

​

Look on the label for cis-9, tran-11 and/or tran 10 or cis 12.
CLA Products with the best Amazon Ratings
Click here to see CLA products that have a lot of very high ratings on Amazon. CLA is not an expensive supplement especially when buying a larger quantity. The Bulk supplements Softgels are around 6 cents per soft gel.
CLA Side Effects
CLA is a healthy fat and as such, is generally safe for healthy people. Check with your doctor before using any supplement.​
CLA Bodybuilding Rating:****
CLA is rated highly for bodybuilding because it helps reduce fat and increase muscle mass.
What is Conjugated Linoleic Acid (CLA)?
​Conjugated Linoleic Acid (CLA) is a naturally occurring fatty acid found in some dairy product and in meat. CLA is not a stimulant like many other fat burning products, so you can take it at any time.​
You can learn more by reading the Wikipedia article on Conjugated Linoleic Acid.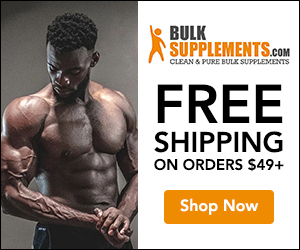 CLA also helps reduce the risk for certain types of cancer, making it an all-around great supplement along with its bodybuilding benefits when taken in the recommended dosage.
​
*Dosages are only general recommendations. Always check with your Physician and product label before taking any supplement or medication.