Pea Protein Powder Bodybuilding Benefits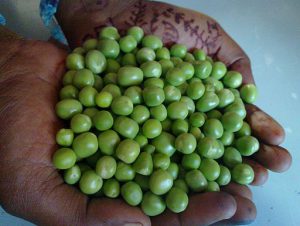 Pea protein may be the best source of plant based protein available if you are looking for a good gluten, lactose & dairy free protein powder.
 Also see Lactose free protein powders for other products that have little to no lactose, or if you are vegetarian or vegan, see this post: Best Vegan Protein Powders.
The bodybuilding benefits of Pea Protein powder are similar to any type of protein supplement:
Supporting muscle recovery
Maintenance of muscle tissue
Encourages muscle growth for bodybuilding
General health
Pea protein powder is a great source of vegetarian protein that has a great amino acid profile and is high in BCAAs (Branched Chain Amino Acids). Pea Protein powder is a pure, gluten free and dairy free protein alternative for bodybuilding or general health.
​Many Pea protein powders are also certified organic. Perfect for bodybuilders who are vegetarian, vegan, or lactose intolerant. Some other plant based protein options are Brown Rice Protein and Hemp Protein.
Brands such as NOW Unflavored Pea Protein contains a premium source of pure, natural pea protein. NOW's Pea Protein is derived from non-GMO peas and is soy, dairy and allergen free.
Pea Protein Powder Bodybuilding Rating ****
It is easily digested, and is a good choice right after working out. Even if you are not looking for a plant based protein supplement, pea protein is great to mix with your whey or casein shake for a change of pace, or just to get a good mix of amino profiles in your diet.


How is Pea Protein Powder made?
Pea Protein is made from yellow peas (Pisum sativum). Also known as "split peas", yellow peas are also used in the manufacture of some soups & purees.
Through extraction and purification, Pea Protein is concentrated from the 6% concentration in fresh peas, to about 90% protein content.
Pea protein powder boasts a high biological value of 65.4%. BV is an accurate measure of the biological activity of protein. It compares the actual amount of protein available per gram of protein absorbed.
Learn more about Pea Protein at Wikipedia.
Pea Protein Powder amino acid profile
​Pea Protein Amino Acid Profile for one serving(33g)
​One serving is 130 Calories, 28g protein, 1g carbs, 2g fat, 0g fiber:
| Amino Acid | Grams |
| --- | --- |
| alanine | 1.1 |
| aspartic acid | .03 |
| cysteine | 0.6 |
| glutamic acid | 4.6 |
| glycine | 1.1 |
| histidine* | 0.66 |
| isoleucine* | 1.3 |
| leucine* | 2.2 |
| lysine* | 1.98 |
| methionine* | 0.26 |
| phenylalanine* | 1.4 |
| proline | 1.2 |
| serine | 1.3 |
| threonine* | 1.0 |
| tryptophan* | 0.26 |
| tyrosine | 1.0 |
| valine* | 1.35 |
* Essential Amino Acid
Pea and other plant proteins are great alternatives to add to your protein supplement arsenal if you need to stay away from animal based powders.