Ashwagandha supplements
KSM-66 Ashwagandha Bodybuilding Benefits
K-66 Ashwagandha (Withania somnifera) is a root extract used in bodybuilding supplements to provide some of these benefits: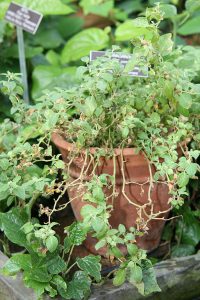 ​

Enhanced workout recovery resulting in increased muscle growth.
Enhanced testosterone production in men.
Improves muscle size and strength.
Enhances muscle recovery.
Increased workout energy and duration.
Improves alertness and mental function.
Ashwagandha powder or capsules are readily available.
There was a study conducted and published in 2013 that found that ashwagandha increased serum testosterone and sperm count in men over a 90 day period.
KSM-66 is used in many bodybuilding and sports supplements and is known to be the most effective form of ashwagandha.
General Health Benefits:
Increased sexual arousal and performance.
Reduction of anxiety.
Stress relief.
Enhanced memory and brain function.
KSM 66 Ashwagandha (withania somnifera) root extract is a powerful herb that has been shown to work holistically in the body to provide these many benefits.
Supplements that naturally increase the production of testosterone also include Tribulus terrestris, Fenugreek and Longjack.
KSM 66 is a trademarked extract of Ashwagandha known to be one of the purest and most potent ashwagandha supplements available on the market. this herb has been used for centuries but is becoming popular lately due to new testing that shows some of its potent benefits as described above.
Read the Wikipedia article on Withania Somnifera- Ashwagandha.
How is Ashwagandha Made?
KSM 66 is made by Ixoreal Biomed using "Green chemisty" or natural, extraction processes that do not use chemicals or solvents in the extraction process. Further, the herb is extracted only from the root of the ashwagandha plant which is why it is the most concentrated extract available.
KSM Ashwagandha can be used as a stand-alone supplement or as an ingredient in many products that are available.
Here are some highly rated product available on Amazon:
Try KSM-66 Ashwagandha for your next bodybuilding supplement!
*Dosages are only general recommendations. Always check with your Physician and product label before taking any supplement or medication.