What are Versa Gripps?
Versa Gripps Classic lifting straps are a unique variation of conventional wrist straps that just plain work!
These Versa grips lifting straps not only give you a grip of steel, but are "instant on" and "instant off", making them incredibly convenient as well.
You can spin them out of the way while they are still on your wrists, do your lifting until your grip gets exhausted, then just spin them back into place and continue your set without your grip failing on you.
Versa Gripps can be used for rowing, shrugging, pull ups, dead lifts and hanging ab movements that require you to hang for an extended period of time.
Versa Gripps Lifting Straps Uses
Shrugs
Pull Ups
Deadlifts
T-Bar Rows
Cable Rows
Barbell Rows
Dumbbell Rows
These awesome grips allow you to quickly grasp any standard bar with a solid grip, but at the same time you are able to immediately release  the bar by simply opening your hand!
Watch this short video and see how easy they are to use for T-bar rows:
Versa Gripps are easier to use than conventional lifting straps
On/Off the bar one handed
Superior Grip on any bar
Instant release of the bar if sh*t hits the fan
When it's back day and you're repping out on heavy T-bar rows, pull-ups, low cable rows and now you want to hit your traps with some heavy dumbbell shrugs…….but your grip is toast. You almost drop the weights and your traps are not even warmed up!
Enter Versa Gripps. These will allow you to easily continue thrashing your back without dropping anything. They are designed for super quick on and off so you don't spend any time wrapping as you do with conventional wrist straps.
For building up your grip strength, see my article on Wrist rollers here.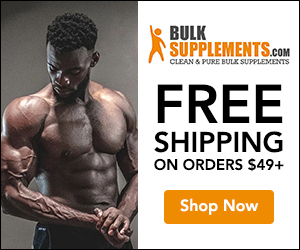 Versa Gripps Classic Features
These are the original, patented Versa Gripps with the following features:
Grip fatigue elimination when performing pulling and pushing exercises.
Reduces or eliminates the need for gloves, conventional lifting straps,wrist support devices and hooks.
Made of durable grip enhancing material
Wide 1-1/2″ wrist strap made of high density foam for excellent wrist support.
Heavy duty stainless steel buckle
Made in the USA
There is also a PRO Version Available for a little more money. Basically they are same but are heavier duty for you powerlifters out there!
See more information on the features of the Classic Versa Gripps
Versa Gripps Pro vs Classic
The Versa Gripps come in a few different models, and the most popular by far are the Pro Versa Gripps and the Classic Versa Gripps.
There are only a few differences between the Pro and Classic:
Pro overall "grip" length is .5″ longer than the Classic. Classic is 5.75″ and the Pro comes in at 6.25″
The Pro Versa Gripp features a proprietary "non-slip" custom engineered material that the classic does not have. This helps increase your gripping power even more.
The Pro Model has an Arch Support for the hand, increasing support and comfort for heavier weights
They now come with an updated look that is bolder than the ones I have. Now available in Pink, Blue and Gold label colors.
I have been using these lifting straps for a little while now and decided I like them so much, I would do a Versa Gripps Classic Review so others can see what they can do.
Here is a short demonstration of the ease of using the grips. I love these grips for shrugs with heavy weight. I know my grip will give out before my traps do!
Notice I do not need 2 hands to grab the dumb bell and can release it instantly:
Here is a demo of how effective Versa Gripps are. I am hanging by one hand! I can tell you that without the grips, I can only hang from one hand for MAYBE 2 seconds.
One more video. Here i am using Versa Gripps to perform pull ups on my power rack. I guarantee you will be able to perform more pull-ups using these than without:
AND….They are made in the USA.
Don't forget to take plenty of protein to fuel muscle growth.
Versa Gripps can be an extremely useful addition to your gym bag or home gym. Get yours today!