D-Aspartic Acid Bodybuilding Benefits
D-Aspartic Acid, or DAA is an exciting new natural testosterone boosting supplement that has become very popular due to its benefits to the bodybuilding community. It is classified as a non-essential amino acid.
 D-Aspartic Acid powder benefits:
Boosts testosterone production.
Encourages Muscle Growth.
DAA is used in most highly rated Testosterone boosters on the market today.
At least one study show that test subjects had an increase in Testosterone levels of 40% after taking D-Aspartic Acid capsules for 2 weeks.
D aspartic acid has been shown to be especially effective in men that have low testosterone levels, and increasing fertility.
DAA can be used along with Tribulus Terrestris, Fenugreek, DHEA, Boron Citrate and other natural testosterone boosters.
D-Aspartic Acid Bodybuilding Dosage*
The recommended bodybuilding dosage is 3 grams of D-Aspartic Acid powder supplement per day.
Follow label warnings and direction on the product you choose to use.
D-Aspartic Acid Bodybuilding Rating *****
DAA is highly rated as a bodybuilding supplement due to its ability to boost testosterone in the bloodstream. this benefit will enhance muscle growth and recovery.
D-Aspartic Acid Articles
Wikipedia article on Aspartic Acid.
​Go to these links for information about other supplements that can help boost testosterone:
​Do Testosterone Boosters really Work? 
This is a good article dealing with the different natural herbs that can increase your body's natural production of testosterone.
​7 Smart Ways to Boost Your Testosterone. 
This article tells you some easy, natural ways to increase testosterone to burn fat and increase muscle.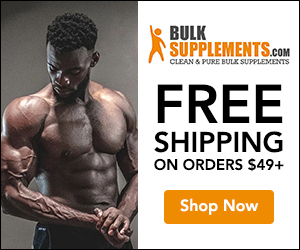 How D-Aspartic Acid works:
DAA works by increasing the lutenizing hormone that stimulates testosterone production in the testicles.
Side Effects of D-Aspartic Acid:
The possible side effects of DAA are upset stomach, enlarged testes, and it may increase estrogen levels. Follow all label directions on the product you choose.
See your doctor before using DAA products. Women who are nursing or may be pregnant should avoid the use of DAA.
Use D-Aspartic Acid in the recommended bodybuilding dosage to reap the benefits of increased testosterone!
*Dosages are only general recommendations. Always check with your Physician and product label before taking any supplement or medication.