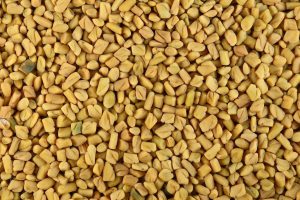 Fenugreek Extract
Fenugreek Bodybuilding & Muscle Growth Benefits
2 Huge Benefits of Fenugreek Extract
Fenugreek seeds extract is an herb that benefits bodybuilders by boosting testosterone levels in the body in order to build more muscle mass.
Fenugreek is a popular ingredient in natural testosterone boosting formulas and can be used along with Tribulus Terrestris, D-Aspartic Acid, KSM 66 Ashwagandha, DHEA and other natural testosterone boosters.​
Fenugreek is a key ingredient in the majority of testosterone boosting supplements.
Fenugreek Bodybuilding Dosage*
Take 2 grams of Fenugreek 1-3 times per day for bodybuilding, muscle growth and testosterone support.
Always follow label warnings and directions.
Available in Fenugreek powder or capsules
Below are some powerful all natural Testosterone Boosting Products:
Fenugreek general Health Uses & Benefits
Boosts libido and testosterone in men leading to enhanced muscle growth

​

Reduces inflammation

​

Improve flow of milk for breastfeeding in women

​

May enhance athletic performance
Fenugreek has been shown in some studies to have an "anti-cancer" effect.
Where to Buy Fenugreek
You can buy Fenugreek by itself, or in a product along with other ingredients in many popular testosterone boosting formulas.
Shop for ALPHA JYM
This is an inexpensive supplement when purchased by itself. See the below product: Now Supplements Fenugreek Seed Capsules for under $10 at Amazon.
Merchant:

Bodybuilding.com

Price:

$8.74
Merchant:

Bodybuilding.com

Price:

$49.98
Here are some other products on Amazon: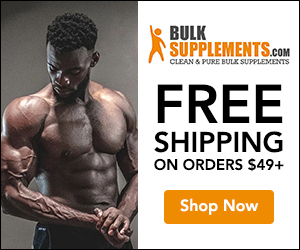 MHP T-Bomb Extreme
This is the test booster I have been cycling (one month on, one month off) for several years now and have had great results.
A few weeks after I started using this product, I noticed my muscles became harder and more defined. Now T-Bomb is part of my regular bodybuilding supplement regimen to improve muscle growth.
I take 3 tablets in the morning and 3 at night (as directed on the label). I use it for about 4 weeks (one bottle), then stop for about a month so my body does not start depending on the supplement to help produce testosterone.
T-Bomb Extreme also contains Tribulus Terrestris, and Longjack (Eurycoma Logifolia) which are two potent natural testosterone boosters that are discussed on this website.
Fenugreek is a great bodybuilding supplement you can take by itself, or with other ingredients as mentioned above in a product like MHP T-Bomb.
Fenugreek Extract Bodybuilding Rating:****
Fenugreek Supplements are rated highly for bodybuilding because of the testosterone boosting properties. We all know that ample testosterone in the body supports muscle building as well as increases in strength when used with a good weightlifting and/or bodybuilding program.
Fenugreek for Breastfeeding
Fenugreek is also known to increase milk production in lactating mothers.
Side Effects of Fenugreek
The possible side effects include diahrrea, stomach upset, bloating, and gas.  Fenugreek may cause wheezing, nasal congestion, coughing, swelling of the face, and severe allergic reactions in some hypersensitive people. Fenugreek may lower blood sugar levels. Always follow directions on the label of any Fenugreek product you use.
Always start with a low dose to see if you have any sensitivities to any new supplement.
Additional Fenugreek Articles
​
Please check out these links for information about other supplements that can help boost testosterone:
Do Testosterone Boosters really Work?
This article deals with the different natural herbs that can increase your body's natural production of testosterone.
7 Smart Ways to Boost Your Testosterone.
This article discusses additional natural ways to increase testosterone
to burn fat and increase muscle.
See your doctor before using Fenugreek products.
Fenugreek extract can be a great benefit to bodybuilders as a potent testosterone support supplement. indeed, a good supply of testosterone can increase muscle growth & strength. Try it and see if you see some better results from your hard training!
​
*Dosages are only general recommendations. Always check with your Physician and product label before taking any supplement or medication.