Lactose and Milk Free Protein Powders for Bodybuilding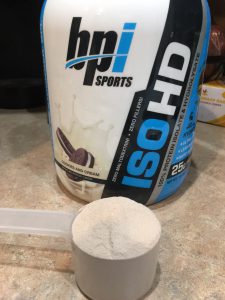 If you are a bodybuilder that is lactose intolerant, there is Good News! There are plenty of lactose free protein powders available, and there are many that do not contain milk ingredients either. Some of the very best bodybuilding protein powders are lactose free.
Most of the high-quality protein powders on the market these days come from milk. Whey and Casein protein are the most popular proteins supplements and are derived from milk and therefore contain milk sugars, commonly called lactose.
I have also listed some milk free protein powders at the end of the article.
Why do I need a Lactose Free Protein Powder?
Unfortunately, there are many people that suffer from Lactose Intolerance, and cannot easily tolerate or digest lactose. These people need a high-quality protein powder that is lactose free.
Also see my article on Best Vegan Protein Powders.
Lactose Intolerance is caused by a lack of sufficient lactase, which is the enzyme that digests lactose in the small intestine.
Check out this very short explanation from Jim Stoppani, PhD:
More and more people are taking protein supplements these days and people with lactose intolerance are no exception. Why should you miss out on all the benefits of protein powders supplements just because you don't digest milk or dairy product very well? You should not miss out and that is what this article is all about. I want to show you there are is a good selection of all types of powders that are lactose free for you to enjoy!
See article Do I Need Protein Powder to Build Muscle?
I have researched many of the most popular protein powders on the market and have come up with a list of lactose free protein powders that are pretty high in purity. Purity refers to the actual percentage of protein contain in a product. Some products might be 60% pure, meaning the remaining 40% is made up of fillers, flavorings, other ingredients that are not actual protein. Since protein powder is expensive, you definitely  do not want to pay for a lot of ingredients that are not actually protein.
There will always be some percentage of other ingredients, in order to make the powder taste good, mix well, and resist spoiling there must always be some other ingredients.
What kinds of Protein Powders are Considered Lactose Free?
There are several types of powders that are lactose free.
Whey Isolate
Beef Protein Powder
Plant based protein powder
Whey Isolate is milk based, but most or all of the lactose is processed out, making it essentially lactose free.
Whey protein comes in three common forms: Whey concentrate, whey isolate and whey hydrolysate. Whey concentrate is the cheaper and less processed protein, and does contain lactose. Whey Protein Isolate is a very pure form of whey protein, and is considered lactose free as is whey hydrolysate.
Whey-based lactose free protein powder is going to have higher purity than most other types of proteins because whey is high in protein to begin with, and processing will increase this percentage even further.
Although a lot of people that suffer from lactose intolerance and can actually consume most whey proteins without issues, you will want to go with protein powders that are made of whey protein isolate.
Least Expensive Lactose Free Whey Isolate Protein Powder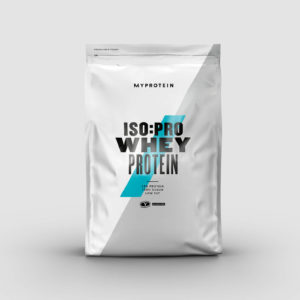 myProtein Iso:Pro Whey Protein.
This is going to be the least expensive lactose free whey isolate you will find. Using the discount code on the website, you will pay about $10 per pound. This is actually cheaper than a lot of standard whey proteins from many top manufacturers!
MyProtein premium whey isolate is packed with 21g of protein, 2g carbs, zero sugar, and only 0.5g fat per serving — for one of the purest lactose-free whey protein shakes available.
Currently $34.49 for 2.2 lb bag. Go to the site for a 40% off code for January 2019!
Here are some of the highest quality, best selling lactose free whey protein powders.
Zero/Low Carb Isopure Cookies & Cream 3 Lb…
Isopure Zero/Low Carb Isopure Cookies & Cream 3 Lbs. – With 50 Grams Of Protein From 1… [More]
Price: $67.99
Sale: $42.49
S.A.N. makes a truly pure lactose free Isolate called Titanium Supreme. This boasts 27 grams of protein in a 30 gram service, which pegs it at 90% pure! This is one of the highest I have found in my research.
Titanium Isolate Supreme 5.0 Vanilla Sunda…
S.A.N. Titanium Isolate Supreme 5.0 Vanilla Sundae 75 Servings – Zero Fat, Zero Sugar … [More]
Price: $125.00
Sale: $66.98
___________________________________________
Milk and Dairy Free Protein Powders 
Milk is not the only source for quality protein. There are milk free protein powders made from eggs, beef, and plants that avoid dairy altogether.
Here is a best selling beef protein powder that uses processed beef as the source of protein, and is a non dairy high protein powder.
Beef Protein
Beef Protein Chocolate 2 Lbs. – Protein Powder Olympian Labs
Olympian Labs Beef Protein Chocolate 2 Lbs. – Supports Muscle Mass and Strong Bones!* [More]
Price: $35.99
Sale: $35.99
There are many plants such as peas, rice, hemp and soy that contain high concentrations of protein and through processing can be converted into a very high-quality protein powder. The percentage of actual protein in each scoop is a bit lower in plant-based protein powders, simply because most plants start with a lower concentration of protein than milk does.
Here are some quality lactose free protein powders that are plant based
These are ranked by purity from some of the biggest names in supplements. Purity calculations unless otherwise noted are based on Vanilla flavor. (The purity percentage will sometimes be very slightly different on other flavors, and the variance is typically a couple percentage points.)
The price points listed are non-sale prices at Bodybuilding.com unless otherwise noted.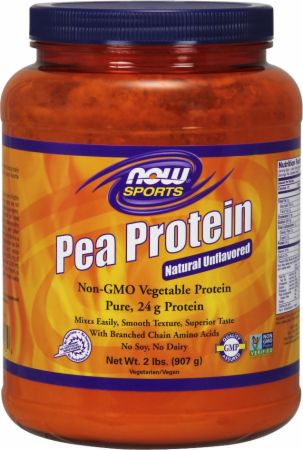 Pea Protein Unflavored 2 Lbs. – Low Carb P…
NOW Pea Protein Unflavored 2 Lbs. – 100% Pure Formula High In Protein And Amino Acids! [More]
Price: $27.99
Sale: $17.48
This MRM product is a blend of pea protein isolate and brown rice protein that offers high digestibility and a respectable 70% protein purity.
Veggie Elite Vanilla Bean 30 Servings – Pr…
MRM Veggie Elite Vanilla Bean 30 Servings – No Artificial Flavors Or Sweeteners! [More]
Price: $52.99
Sale: $26.00
Lactose free protein powders can be found online and at most health food retailers such as GNC and Vitamin Shoppe as well!