DIY TRX straps. DIY Suspension Trainer
I am going to show you how to make your own homemade DIY TRX straps. These are TRX style suspension straps that I have been using for many years now. These homemade TRX type Suspension Training straps are super strong and completely adjustable.
Also see How to Make your own Wrist Roller.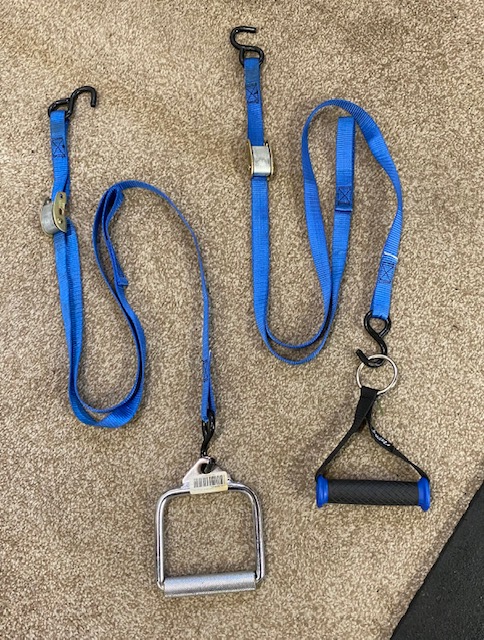 The original TRX Straps are awesome, but they are expensive! They cost between $99.99 for the travel model, $149.99 for the basic kit and $229.99 for the Deluxe bundle.
I believe they are well worth the money, but not everyone has that kind of cash on hand to spend on another type of workout gear.
I prefer the steel handles because I am "old school", but any decent handles will do the job.
I will also show you some of the great body-weight exercises you can do with them.
Anchoring TRX Straps in a doorway
TRX straps come ready to anchor to a doorway. Let me just say that a doorway is a TERRIBLE place to hang these straps! Unless you don't mind damaging your interior doors. No door is designed to support a person's body weight, especially most interior doors that are actually hollow inside with light duty hinges.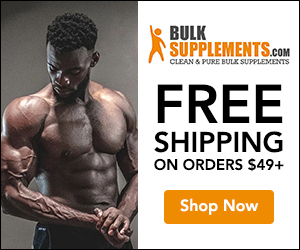 The other problem with the door anchor is that the door needs to be closed to use it, which severely limits your workout area and makes some of the best exercises impossible to perform.
The straps I made are attached to the chin up bar on my power rack.
I recommend finding a very strong support for these straps so you can workout safely. I will show you a method of attaching them to a ceiling joist if you happen to want to use them in your basement or garage.
What you Need to Make your own TRX Straps
You can make your own TRX straps with basically 2 items, a set of handles and a pair of straps that are rated for 600 lbs. the straps shown are easily adjustable on the fly as I will demonstrate.
The straps are general purpose lashing straps that are rated for 300+ lbs so you do not need to worry about breakage. You can get these at Walmart or order them online from Amazon.
I am using metal handles that are about $10 each that are also useful for other exercises, but you can purchase nylon web handles for around $20 a pair, or heavy duty nylon handles for $25. Either way they are dirt cheap.
If you need to anchor your diy TRX straps to a wall or ceiling joist, here are some excellent anchors you can use to attach your straps securely.
Homemade TRX Suspension Anchors
These anchors make use of large bolts to anchor a steel loop to connect and anchor your homemade or Original TRX straps. Any time you are using large bolts to anchor to wood (such as a joist) you need to drill a pilot hole a bit smaller than the diameter of the bolt. This is to prevent splitting the wood. Be sure to follow the manufacturers instructions when you mount these anchor products.
Video: Homemade TRX Straps DIY Suspension Training Straps
Here is a pic of me doing my favorite chest "finishing move". These are called suspended push ups. See my article on best upper body exercises without weights.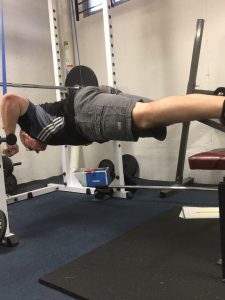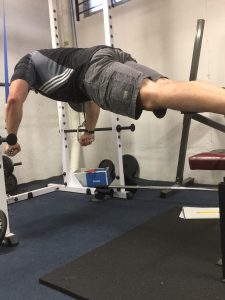 I always do these last in my chest workout. Not only does it hit chest, delts and triceps, but your core is worked pretty hard for a great whole body exercise.
Here is a great link to a full body TRX workout that you will love!
So there you have it. A quick and easy homemade DIY TRX straps/suspension trainer for less than about $60.